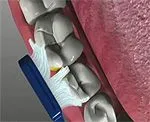 Healthy teeth are important to your child's overall health.
Protect your child's teeth by starting dental checkups early. Dr. Simel can show you how to clean your child's teeth, discuss fluoride needs and recommend oral care products.
From the time your child is born, there are things you can do to promote healthy teeth.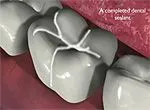 For babies, you should clean teeth with a soft, clean cloth or baby's toothbrush. Avoid putting the baby to bed with a bottle and check teeth regularly for spots or stains.
All children should:
* Drink from a cup by their fist birthday
* Brush teeth with a fluoride toothpaste
* Eat healthy foods and limit sweet snacks and drinks
* Drink low-fat milk and dairy products high in calcium